Employers, like grocery store brands, tend to be national or regional.
Cheerios is a major player, while Wegman's brand tends to be great, but only recognizable regionally.
It's like that with employers. You may recognize names like NBCUniversal, Simon & Schuster, or AIG, but some of the best internships and jobs are with more regional or smaller companies. We've put together a list of some of the BEST employers and positions posted at the winter break CIC events.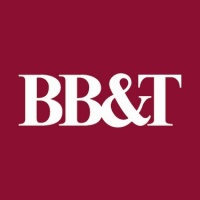 1. BB&T Capital Markets (Boston) – Investment Banking
BB&T Capital Markets is a full-service investment bank and a wholly-owned subsidiary of BB&T Corporation. Clients benefit from our integrated platform of services that covers Equity, Fixed Income, Mergers & Acquisitions, Equity Research, Sales & Trading and Corporate Banking.
Summer analysts work directly with our senior leadership team, Managing Directors, Vice Presidents, and Associates, as well as analysts, in executing all facets of the deal process. Responsibilities include financial analysis and valuation work, strategic and financial research, complex financial modeling, and preparation of materials used in the sale, acquisition and/or financing of our clients, including preparation of investment memoranda and management presentations.
2. RPA (LA) – Advertising
#1 ranked advertising firm in Los Angeles by the LA Business Journal.
RPA builds momentum for brands by offering its clients truly integrated campaigns that resonate throughout its disciplines, which include traditional advertising, interactive, and direct and event marketing.
General Internship Program (Juniors, Seniors and Recent Grads)
An internship at RPA provides hands on experience to gain insight into the advertising industry while networking with the best professionals in the business. The program is extremely competitive usually receiving around 1,000 applications. RPA was recently named the recipient of the 2013 James P. Alexander Internship Program of the Year Award.
Strategic Planning Internship (senior or post-grad)
The intern's main responsibility will be to help with strategic planning initiatives on to be determined clients. Their job duties will vary from day to day but could include: fielding guerilla research projects, creating focus group videos, analyzing quantitative data, researching internet memes and cultural examples for creative stimulus, and creating puppet videos.
3. North Shore-LIJ Health System, Department of Emergency Medicine (NYC) – Medicine
The North Shore-LIJ Health System is a network of 15 hospitals and many other associated facilities, which provide care to over a million patients a year in a region serving a population of over 6 million. Our hospitals have been ranked as among the leading hospitals in the country as measured by a variety of different benchmarking agencies
Academic Associate Program - Clinical and Translational Research
A one-year program designed to give post-baccalaureate students an immersive experience in healthcare while playing a critical role in clinical and translational research. The program also allows participants to identify their unique interests in healthcare through exposure to all facets of an award winning academic and research health system.
Academic Associate Program - Hospital Administration
The Academic Associate Program is a one-year, full-time, paid program in the North Shore-LIJ Health System's Department of Emergency Medicine (DOEM). This position is designed for post-undergraduates interested in hospital administration and/or public health. Academic Associates manage administrative and academic activities within the North Shore-LIJ Health System in collaboration with physicians, nurses, research interns, and ancillary staff.
4.
Edgeworth Economics (LA & DC) – Consulting
Edgeworth Economics is a boutique economic, financial and quantitative consulting firm.
Economic Consultant and Economic Consultant Internship
In this role you will work closely with experts, programmers, and other Consultants on various client projects. Consultants typically work in teams to conduct industry research, data management, and analyses to support litigation reports and perform rigorous empirical analysis. Edgeworth you will have the opportunity to work with top economists on a variety of stimulating and challenging projects.
5. Spoon University (NYC) – Food Writing, Photography, PR and Business
Spoon University is an online food publication, powered by a network of food-oriented student communities on college campuses nationwide. Spoon provides an alternative to the typical habit of mindless eating by encouraging exploration and conversation about food within the college setting.
Public Relations, Business Development, Editorial, Photo, Web Development Internships
Business development intern:
We're looking for smart, business-savvy students interested in helping a startup develop relationships/partnerships and build a brand on a national scale.
Editorial intern:
If you love food, and love writing about food, this internship is for you! We're looking for detail-oriented, self-motivated, multitasking food lovers to join our editorial team.
Photo intern:
Spoon maintains the highest quality food photography, so we're looking for extremely talented students with a passion for food to become photo interns.
Public relations intern:
We are looking for enthusiastic, creative students to be the voice of Spoon's PR initiatives. Interns will work closely with the founders to plan and execute social media campaigns to boost Spoon's digital presence, engage users on multiple platforms, and collaborate with other brands.
6. QED International (LA) – Film Production and Development
QED International is a leading independent motion picture production, financing and sales distribution company focused on bringing high quality filmed entertainment to the worldwide marketplace. Our films include, THE HUNTING PARTY, W., TEXAS KILLING FIELDS, DISTRICT 9, ALEX CROSS, and ELYSIUM.
Production & Development Internship
QED International's Production and Development Internship offers tremendous opportunities to learn about the film industry while working in an office environment. Day –to- Day Tasks include reading scripts and writing coverage, reading the trades and writing coverage, culture tracking – surfing the web for interesting stories that you think will make a great film, and updating talent lists with hot new actors, actresses, directors, and writers.
7. Washington Office on Latin America (DC) – Foreign Policy, Human Rights, Nonprofit
WOLA promotes human rights, democracy, and social justice by working with partners in Latin America and the Caribbean to shape policies in the United States and abroad.
WOLA's Sally Yudelman Internship Program seeks to give interns hands-on experience and broad exposure to human rights advocacy and the foreign policy-making process. They collaborate on a mix of research, analytical, and administrative work, and they are invited to get involved in the day-to-day activities of their teams. Washington, DC serves as an additional classroom for interns, providing opportunities to attend NGO coalition meetings, congressional hearings, and other discussions and events to learn more about issues in Latin America.
8. Boston Biomedical Consultants (Boston) – Healthcare Market Research
BBC actively analyzes the IVD industry, providing consulting services and market intelligence capabilities to clients. IVD products are medical tests that examine samples to detect, diagnose, and manage medical conditions.
MRIs play a meaningful role as part of the BBC organization and as such will be given the opportunity to manage all aspects of a project from data gathering to deliverable creation, while adhering to confidentiality and quality. The internship culminates with a presentation and/or report to senior management on the topics covered during the MRI's tenure, and the successful completion of the internship frequently results in the offer of a full-time analyst position.
BBC is currently looking to fill entry level MRA positions in its laboratory systems franchise. The laboratory systems MRA position is best filled by an individual with a strong science background and initiative to engage in primary market research. Language skills are a plus.
9. CLD (Chic Little Devil) PR (LA) – Fashion and PR
Chic Little Devil is a rapidly growing company that deals with the city's best wardrobe stylists, celebrity stylist and publicists, photographers, producers and LA's elite and VIP's. We are the ultimate one-stop shop and concierge for fashion. Our PR department focuses on celebrity and media placements for our designers. We hire all entry-level positions from our internship program, and ~60% of our staff started from our internships.
Showroom Intern
This is first and foremost a showroom and the majority of clients that come in are pulling wardrobe for films, music videos, photo shoots, etc. You will be assisting stylists for these jobs, which is great for networking your way into the business.
MUST HAVE a basic understanding of PR and what it is, crucial to your success in this fast paced and exciting department. We expect girls/guys that take initative, think "outside the box," take responsibility for their work, and conduct themselves in a professional manner.
10. Social Science Research Council (NYC) – Social Science Research
The Social Science Research Council (SSRC) is an independent, not-for-profit research organization founded in 1923. Based in Brooklyn, New York, the SSRC mobilizes researchers, policy makers, professionals, activists, and other experts from the private and public sectors to develop innovative approaches to issues of critical social importance.
In seeking to advance the quality, value, and effectiveness of social science research, the SSRC encourages scholars in separate disciplines - anthropologists, economists, historians, political scientists, psychologists, sociologists, statisticians, and others - to work together on important topical, conceptual, and methodological issues that can benefit from interdisciplinary collaboration.
11. Carlisle & Co (Boston) – Consulting
Carlisle is the preferred provider of aftersales strategic guidance and tactical solutions for the world's leading motor vehicle brands. Our expertise is in consulting, benchmarking, research, service operations and non-profit consulting.
Summer Associate Management Consulting
If you are thinking of a career in management consulting our firm can offer you the opportunity to work side by side with our consulting professionals. As a Summer Associate, you will be exposed to rigorous and highly analytical consulting skills by working with 1-2 project teams on client engagements within both our industry practice and non-profit practice.
As an Associate, you are responsible for conducting both the research and the analysis related to a project, and are typically assigned to one or two project teams simultaneously. Our consultants come from a variety of backgrounds, but all are keen business analysts, excellent communicators, and subject-matter experts.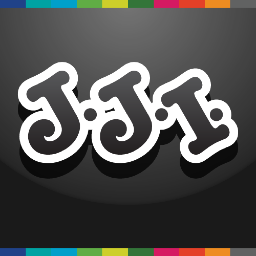 12. Janine Just (NYC) - Graphic Design, Social Media, PR and event planning
We bridge the gap between digital relationships and in-person interactions & shared experiences, which integrate both digital PR and social media campaigns. We moderate online communications and fostering relationships between customers and businesses to grow a brand presence and personal connections to products and services.
Social Media Internship
Are you addicted to Facebook? Do you love to tweet? Have you seen YouTube videos before they go viral?
Our interns will help create cutting-edge digital marketing campaigns for our client brands and their social media platforms. From creative ideation to campaign execution, you'll be working side by side with our team at every stage.
PR & Event Planning Internship
We are looking for social savvy butterflies who are excellent writers; who do not falter under stress and fast paced environments; who are friendly and love networking; and so much more! You'll be working side by side with JJI team members and will be able to share your creative ideas for event planning and PR pitching.
Graphic Design Internship
This is a great opportunity for those who enjoy graphic design and have an interested in working in a fast paced, public relations environment. We are looking for a creative and social savvy butterfly to join the team.
13. Cleary Gottlieb Steen & Hamilton LLP (DC) – Law
Cleary Gottlieb is a leading international law firm with 16 offices located in major financial centers around the world. Organized and operated as a single, integrated global partnership (rather than a U.S. firm with a network of overseas offices), Cleary Gottlieb employs approximately 1,000 lawyers from more than 50 countries and diverse backgrounds who are admitted to practice in numerous jurisdictions around the world.
We seek full-time paralegals to join the Firm in 2014 to provide broad, responsive, and efficient support to our litigation and corporate practice. Under the direction of partners, associates, and senior paralegals, and under the general supervision of the Paralegal Manager, our paralegals assist with all aspects of client and case support on a variety of innovative, complex, and often highly visible matters.
We seek a full-time Project analyst to serve as a cross-office point of contact for data intake and analysis, matter tracking and under the direction of the Practice Administrator or Project Manager and in conjunction with Firm staff attorneys, associates, litigation technology staff and paralegals to provide support for the office at large in case management, discovery, and litigation technology.