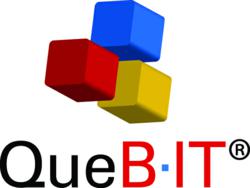 Each year, select employers visit UR to interview candidates for full-time and internship opportunities.
QueBIT Consulting will be holding on-campus interviews on March 19, 2014
.
The deadline to submit your resume to be considered for an on-campus interview is Sunday, March 9.
ENTRY LEVEL SOFTWARE CONSULTANT
QueBIT is an IBM Premier Partner and a leading provider of Business Analytics Solutions in North America, with hundreds of customers across many different industries, including: Banking, Insurance, Retail, Consumer Packaged Goods, Manufacturing and Not-For-Profit. QueBIT's primary goal is to help solve customer business problems in the areas of financial reporting and consolidations, budgeting and forecasting, what-if scenario planning, predictive modeling, profitability analysis and business intelligence.
Our goal is to expand our team of consultants with personable, creative and highly motivated individuals who have knowledge of and/or experience in OLAP and Internet technologies, as well as systems design and programming experience using procedural and object oriented languages. Applicants would be able to work with clients to understand their business problems, and then use their technical skills to design and implement creative solutions.
To see the full position description and apply, log into CareerLink
and search by "Job" = keyword "QueBIT". If you are unable to log in or have trouble using CareerLink, email laura.godwin@rochester.edu
.

The deadline to submit your resume is Sunday, March 9!